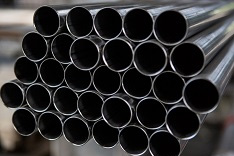 We are a growing Steel Service Centre Company which is in the business to cater to the demands of steel end users on a regular basis. We buy material from across the world as per the customer requirements and process them at the state-of-the-art Service Center to suit their manufacturing specifications.
1. Slitting Line
Since, steel mills have limited flexibility as to the widths of the coils that they produce, Steel Slitting service centres normally slit the mother coils for the customers to fit their specified requirements.
2. Cut-to-Length
Our Cut-to-Length facility is capable of processing steel coils of narrow to provide a wide variety of lengths as per the requirements of the customers.