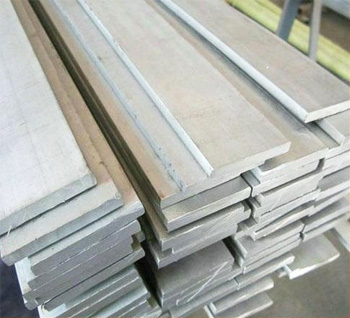 Metro Corp is the number 1 manufacturer, supplier, and exporter of stainless steel products in Delhi, Haryana, Punjab, Uttar Pradesh, Rajasthan. We are very experienced in this segment and we offer first-class commercial-grade steel products. If you are looking for a quality stainless steel flat bar, you have landed on the right page. Since our starting, we have made thousands of clients happy and satisfied with our unparallel service in Delhi, Haryana, Punjab, Uttar Pradesh, Rajasthan.
Features of our product
The best quality raw material is used in manufacturing at stainless steel strip flat bar manufacturers. That makes steel flat bar durable.
Excellent finishing.
Rust-resistant and ideal for various industrial usages like automobile, textile, fabrication, shipbuilding, construction, and others.
All types of varieties are available. Round bar, hexagonal bar, channel bar, square bar, the flat bar is available in different designs with us.
Technical Specification
Material Type- Stainless Steel
Size- Width varies between 12MM to 1500 MM (Depending on your requirement and budget)
Color- Silver, White (Other colors are also available on order)
Finishing- Mirror, CR, 2B, BA, HR, Mat
Thickness- 0.5 MM to 3 MM
Material grade- 304, 304L, 316, 316L
Length- 100MM to 3000 MM
Width- 20 MM to 1250MM
Rate- Depends on your requirement, order quantity, and quality of the product.
No quality is big or small for us. We at stainless steel strip flat bar suppliers in Delhi, Haryana, Punjab, Uttar Pradesh, Rajasthan, would love to hear more from you. Give a call to our expert customer service team and they will guide you in the whole process of quotation, order, packaging, supply, and delivery.