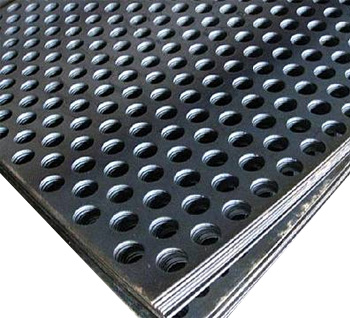 If you are looking for stainless steel perforated plate manufacturers in Delhi, Haryana, Punjab, Uttar Pradesh, Rajasthan, Metro Corp is the right choice for your business. We specialized in different standards of stainless steel perforated plates that may be used to make domestic products, transport items, medical equipment, catering equipment, cable trays, street furniture, hot water tanks, etc. Perforated steel plates are also known as round hole sheet because it comes with certain hole shape and mold.
Features of our products
Easy to weld that makes it usable in a variety of industries.
Formability is excellent and man and machines may make it in different forms
Use the final product under the sun or the rain, they are high corrosion and abrasion resistance.
Excellent filtration performance
The final product is highly skin resistance
Technical Specification
Standard- GB, DIN, EN, AISI, JIS, ASTM
Ideal for- Decoration, separation, screening, filtration, sifting, cleaning, and other applications.
Pattern availability- Rectangular, Round, Square, diamond, triangle, hexagonal, cross, and slotted
Manufacturing process- Cold rolled
Thickness- 0.5 MM to 4 MM
Hole size- Depends on client order
Color- Original
Usages- Industrial
Surface finishing- Double coating
Material grade- AISI 304 and 316 (Depending on clients order we deliver all type of material grade)
Metro-corp. believes in providing quality products at affordable prices. Stainless steel perforated plate suppliers in Delhi, Haryana, Punjab, Uttar Pradesh, Rajasthan, adopt world-class standards in every process of the product. All the processes are integrated and synced, ensuring that you get your ordered product at the earliest possible time.